My Second series on Twitter, this time we will be discussing on the 5 useful applications you can use to manage your twitter account.
5 Application you might like:
TweetDeck:
Tweetdeck is a popular client that creates group of people you want to follow. Useful if you have tons of followers and you want to organize them. Also shorten URL's by using one of the four different URL shortener service and of course you get to choose your own. This application runs on Adobe AIR. It can also manage multiple accounts and update your Facebook and LinkedIn status. You can find it here: Click Here
DestroyTwitter:
DestoryTwitter is another software runs on Adobe AIR. It's function is similar to TweetDeck, except that it use less memory. It uses Tabs they call canvases for different groups. You may also choose to view them in column view like in TweetDeck.
HootSuite:
Similar function to Tweetdeck and DestroyTwitter, this runs on your web browser. This application allows you to manage multiple account on Facebook, Twitter plus some other social networks. There is also columns to help you to organize your accounts, replies and some direct message. It also gives you a custom URL shortener and also the feature of tracking the URL's. You can find HootSuite here: Click Here
Twitterrific: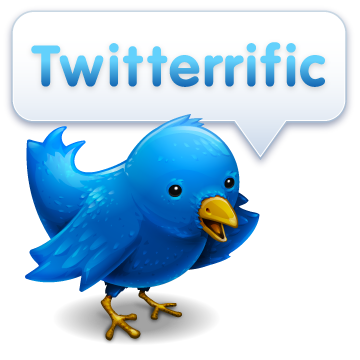 This list wouldn't be complete if I didn't include a a paid premium service to users who do twitter marketing. The paid service can be downloaded on Mac and the free Twitterrific iPhone or iPad app is free.
Twhirl:
A desktop client that lets you manage multiple accounts by keeping windows open at the same time and also let you update different social media notifiers, such as Ping fm. This also allows you to update your status on Facebook, Myspace and LinkedIn.'
That's all for this post. I would like to hear what application you use to monitor your twitter account for and feel free to drop a comment.
Look out for our next Twitter series post which will be updated every Monday! Subscribe to us to be the first to read our next twitter series post!
Like this post? Take a minute to share this with everyone!
Hope you like it and enjoy!~
Next Twitter Series post #3 => What do you Tweet about?